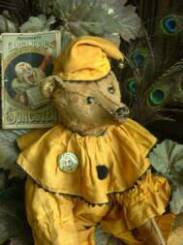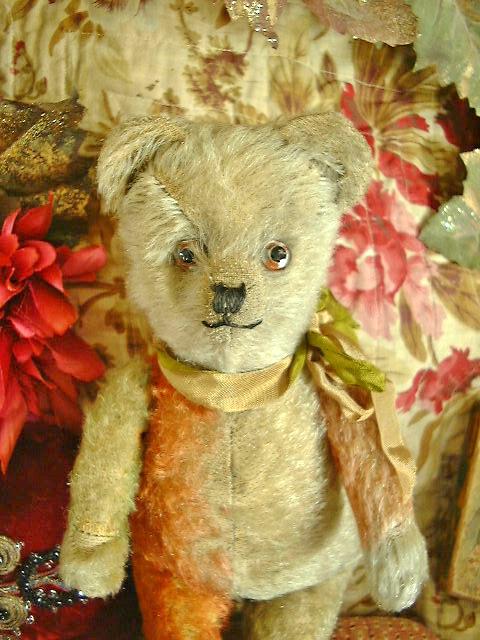 Click On

  All Photos

     To Enlarge    Them


Beautiful teddy in tri colored mohair, an unusual jester teddy bear made around 1920`s from a British company. We can see his colors of teal green, orangey reds and beige, his head fur was tipped in brown which shows inside his ears. As most bears of color, the front side has faded from sunlight but the backside remains clearly more vibrant.

Julius is just under 12" and has glass eyes with remains of painted backside, his nose and mouth floss stitching is original. His brown felt feet have a repair and a small hole. He's softly stuffed in very good condition with missing mohair in areas. The squeaker in his belly no longer works. Unjointed neck and unjointed legs but they are stitched at the legs so he can sit. His arms are jointed to pose him.

A colorful old sweetie who will bring smiles to anyone's collection.
reduced $315