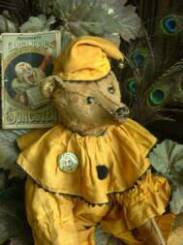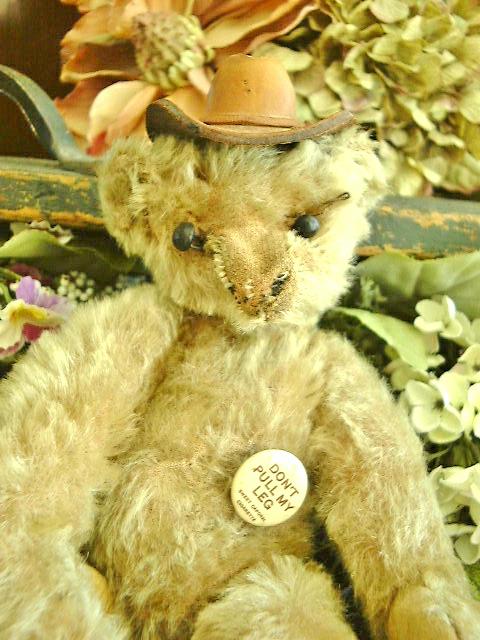 Click On    All Photos

To Enlarge       Them







   Please keep an open mind when viewing, he's just a wee bit of a boy with a lot going for him. With his Steiff history and abundant fur this little guy deserves a look.
           Furry and sweet, quirky too, has all the right stuff in original "as found" condition.  Lots of fur left and wonderful felt pads on this tiny teddy of nearly 9.5" tall. No dry rot in him, all joints work well to pose. A small repair on his stomach caused by his broken squeaker.



Now don't be alarmed by his unusual looks, I like to keep their personality as much as possible. His stuffing has settled in his head so it feels fairly empty, could use a little additional stuffing should you prefer, just let me know. His appearance may be a bit shocking because his "eyebrows" seem to have gone astray, actually it's the inside thread from his shoebuttons that have worked their way outside. Looking like he has "anger management" issues, he's truly just a sweet teddy.
            His dog and he were playing rough and now he's missing a portion of his right leg below the knee! Looking a little terrified how could his faithful friend do this, one thing for sure, his pet Puppy Chow has a stomach ache.

           Puppy Chow has won the battle and sadly now we have to say Goodbye. Sometimes old friends have to live apart! Wishbone comes with his "single" antique leather boot, hat, early pin and a lovably wild face.

price $325 see more photos below