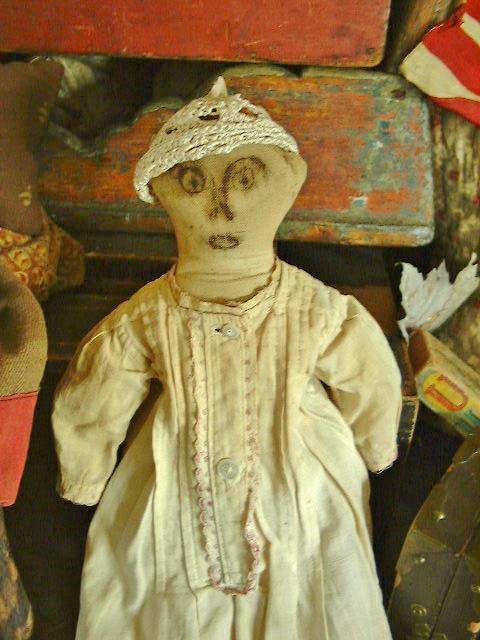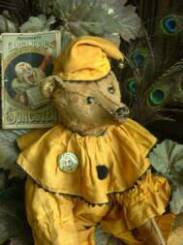 Click

All Photos

  To Enlarge Them





Early Antique cloth doll, feels firmly stuffed with cotton, simply made, unjointed with stubby arms and cloth booted feet. She's aged gracefully with a great old original patina to her. Deep brown sepia ink drawn face is wonderful and very unique done with a skilled hand. She measures 13" to top of her ink drawn hair.

Hands and hair are also sepia ink and nicely detailed. Some dark stains to her body where she sits. Her feet are made like boots which have embroidered laces as well as the top of them at her ankles. She stands well and sits when you make her do it! No odors to her.

Her dress is really great & slip pinned on, all original I believe. Dress has yellowed, it buttons down the front and is all edged in faded pinkish embroidery. To keep her head warm this wintry season, is a hand crocheted silky hat with original ribbon bow at the top, also in pale pink.

Love her early face, it's certainly different.
I've found a new home

see more photos below