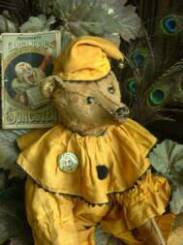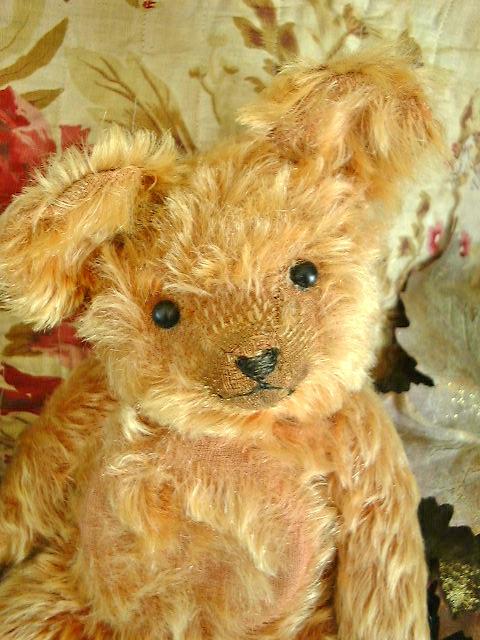 Click On

All Photos

    To Enlarge    Them

    This little darling named Sherbet is a burst of fiery orange with some faded blond tips, aglow with refreshing color to the line of the Moritz Pappe musical teddy bears from around 1920s made in Germany.


Her helvetic music bellows works very well, her round music box takes up all of her belly so she is bottom heavy and quite floppy. Though not accustomed to standing, this petite old girl measures almost 12" tall to top of head not including her ears.

Original Paw felt is good, with darning to her hand pads with one pad curled inward. Her floss is original on nose, mouth and claws. A slight separation on her mouth floss thread gives her an endearing expression.

Eyes have been replaced years ago with shoe buttons which look very nice on her. Some naive stitching to back and around ears. Her fur is wonderful & bright with a good amount remaining though some thinning & baldness to her belly where her music box resides.

She was played with but taken care of, clean and fluffy in wonderful condition for her age.  Quite a bundle of Excitement, a great looker and sugary sweet!!
on hold ...... see more photos below